Welcome To Jodhpur Trip
We,  Jodhpur Trip, would like to present ourselves a trusted travel partner, who always provide the best quality services in cab rentals, Taxi and Cars hire, which you can always rely on. Jodhpur Trips have been providing Travel Services for over a decade and today we have grown exponentially to cater to the ever-increasing demand of our valuable customers.
Maintaining the position as one of the Best Cab service provider in the field, we always strive to up hold excellent association with our valued clients. We hold several fleet ranges and presence around all rajasthan, to cater to many clients. Jodhpur Trip  helps you in arranging your transportation swiftly and at ease. Safety is given the topmost priority, by so, we trust in promising transparency in pricing and billing. Our Cab services aim to innovate and upgrade the services delivering complete value for money. When you need transportation, we are very readily available to help you with assistance to choose safe and comfortable rides.
In case of any assistance for your travel needs. Please reach us. Jodhpur Trip will be at your Services
Jodhpurtrip offers the following Taxi Service In Jodhpur.
Jodhpur Sightseeing Services
Jodhpur one-day Sightseeing Tour
Taxi Service in Jodhpur
Jodhpur City Tour Packages
Luxury Bus Services in Jodhpur
Local and Outstation Cab Services in Jodhpur
One Way Taxi in Jodhpur
Tempo Traveller Hire In Jodhpur
Taxi Service In Jodhpur
Being an Aggregator, Jodhpur Trip provides you enormous car options for your taxi booking in Jodhpur. You can mention your specific preference, if any, while raising a taxi booking request. Our partnered taxi services providers have various cars available with them for local sightseeing as well as outstation  taxi service in Jodhpur. At high level, we classify taxi in below four categories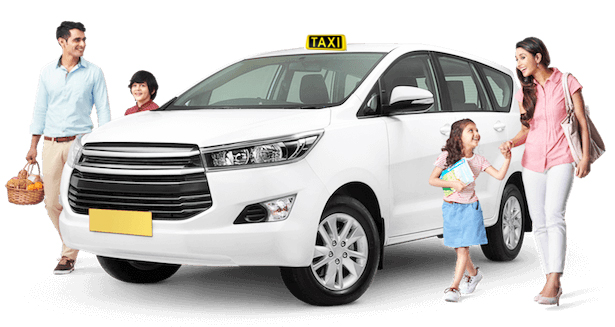 Taxi Fare In Jodhpur
Jodhpurtrip is committed to keep the pricing as simple and clear as possible. So, we provide one price for your Jodhpur taxi which covers a specified maximum kilometer and maximum days. So, you know upfront how much taxi is going to cost you and plan your budget well.
Our Taxi fare in Jodhpur
Below is our taxi fare is for local Jodhpur transportation & the per km fare is for outstation trip from Jodhpur.
₹ 750 for Airport & Railway station pick & drop
₹ 1,999 for Jodhpur Sightseeing Tour
₹ 11 per km for sedan cars, outstation trip
₹ 16 per km for Innova, outstation trip
₹ 18 per km for Crysta, outstation trip
Also Read This Article
Bishnoi Village Safari jodhpur charges
Jodhpur To Bishnoi Village Distance