Bishnoi Village Safari Charges
Apart from this, if you do a large number of village safaris, then your charges are determined on a per person basis, generally the jeep charges start from Rs 1500 per jeep,
Before going to the charge of Bishnoi Village Safari, let us tell you that it is better to travel by jeep to enjoy Bishnoi Village Safari completely, if you travel by jeep then you can see many wild animals inside Bishnoi Village. Apart from this, you get to see the living conditions of the people living in the village and their daily life work, the charges of Bishnoi Village Safari are determined on the basis of the jeep.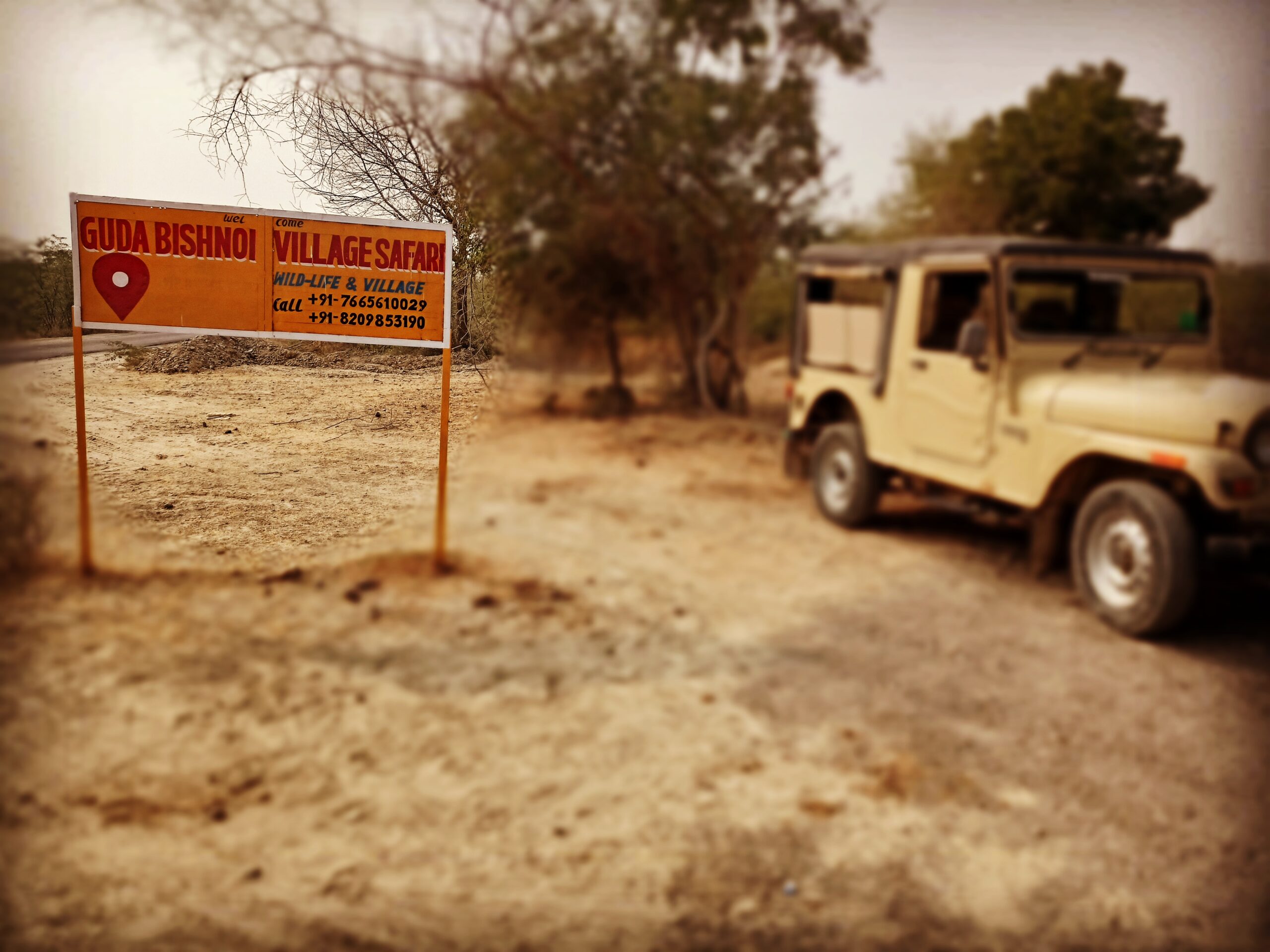 Bishnoi Village Safari Overview
Activity Location: Jodhpur
Activity Timings:
Morning Slot- 8:00 AM
Evening Slot- 3:00 PM
Activity Duration: 5 hours
Pick-up Location: Your Hotel or any Desired Location
About the Bishnoi Village Safari:
The Bishnoi Village Safari Jodhpur brings you the opportunity to explore the prominent village spots in Jodhpur. With this trip, you come across the village culture of Rajasthan and understand the lifestyle of people who live in a traditional way with their families. Besides, you get to encounter their working process and understand how they earn their living on a regular basis. Book this package in Jodhpur to explore the culture and lifestyle of its people and connect with them.
The duration of this activity is 5 hours and can be availed in two slots, morning & evening.
Get picked up from your hotel or any desired location in Jodhpur at 8:00 AM.
Get ready for a fun-filled Bishnoi village safari.
Reach Kahejareli Massacre at 8:30 AM. This is the place where number of Bishnois gave their lives to protect trees.
Experience a convenient village safari journey with the help of comfortable transportation in a jeep.
You will reach Gudha Village and Shepherd's Village at around 9:30 AM where you can spot Black Buck, Chinkaras, etc.
In order to enhance your experience, the package also lets you savor on Rajasthani lunch meal along with the provision of mineral water.
You shall be accompanied by an experienced and professional guide who would make your journey even more joyous with supportive efforts.
Visit Weavers village which is regarded as the land of magic carpets.
Other places for sightseeing are The Potter's Village and the Kankani (Block Printers Village).
End the tour with memories and leave for Jodhpur at 12:30 PM.
Note:
The minimum number of people required to book this package is 2.
The Bishnoi Tour is inclusive of all fuel charges that occur during the activity period.
Children below 5 years can avail themselves of the activity completely free of cost.
Children above 5 years will be considered as adults.
More Details about Bishnoi Village Safari
Apart from this, if you do a large number of village safaris, then your charges are determined on a per person basis, generally the jeep charges start from Rs 1500 per jeep, apart from this, the Bishnoi village jeep charges are based on your distance If you want to enjoy complete Bishnoi village jeep safari in low budget then try to take jeep from village itself, from Guda Bishnoi village you can do good tour by taking jeep in low budget,
If you take a jeep from the village, you will be taken around by a local person, the local person has more knowledge about the village and you get jeeps in a low budget, you can contact Guda Bishnoi Village Safari to get a jeep from the village You can call us for more information.
Bishnoi Village Safari Map
Starting Point
Call 8209853190