With wide arms, we are ready to host you. With us, you receive the most feasible and fairly priced outstation taxi service in Jodhpur (we are also available for a personalized tour throughout Rajasthan).
Call us and Hire Taxi Service In Jodhpur online if you wish to go to any other city or location in the state. Your journey will begin when our driver arrives at the pick-up location at the time you specify.
Over the past few years, we have serviced thousands of travelers as the top choice of Jodhpur residents. Since then we are the synonym for Blue City's travel and, have been offering cab services in Jodhpur.
You can select from a variety of automobiles we have depending on your preferences for your own comfort and convenience. We also provide local sightseeing (Jodhpur City Tour), airport transfers, monthly car rentals, corporate vehicle rentals, and other Jodhpur Taxi services in and around  Jodhpur.
Best Cab Services in Jodhpur
The pride of Rajasthan, Jodhpur is renowned for its illustrious history and culture. It is often referred to as the Blue City and is the location of several well-known landmarks, including the Mehrangarh Fort, Umaid Bhawan Palace, Jaswant Thada, and Clock Tower, to mention a few.
It is a privilege for us to provide the residents of our regal city with premium outstation vehicle Cab Service in Jodhpur. At Jodhpur Trip, we value user experience and customer happiness.
You always receive the greatest service when you reserve a taxi in Jodhpur, whether it's for an outstation journey (one-way or round-trip), local sightseeing, weddings, or any other reason With Outstation Taxi In Jodhpur. We are Blue City's most reputable automobile rental company.
For your comfort and safety, our automobile is cleaned and sanitized before it is sent to you for pickup. Additionally, we have GPS enabled in each of our vehicles so that you may travel with us with security and share the location with your loved ones Taxi Hire In Jodhpur.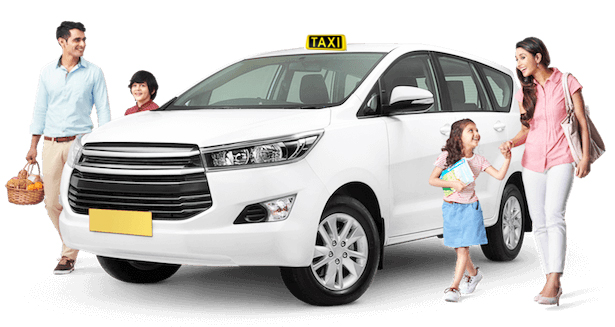 What are the local taxi options available In Jodhpur?
Yes Off course Jodhpur Trip Is The One Of Best Service Given In Jodhpur For Local Areas Book  Now taxi Service In Jodhpur & Cab Service In Jodhpur and take in the sightseeing! You can choose From Taxi In Jodhpur multiple packages on your local booking – for half-day cabs, for full day cabs in Jodhpur. We provide services 24*7 for your cab, car and taxi rental needs and queries about online cab booking for Jodhpur.
one-way taxi service in Jodhpur
The best one-way taxi company in Blue City, Jodhpur Trip, provides inexpensive vehicles to all the cities in Rajasthan. From Jodhpur, you may reserve a one-way taxi to Jaipur, Udaipur, Jaisalmer, Ajmer, Bikaner, Pushkar, and more than 20 other destinations.
A one-way cab from Jodhpur is a fantastic way to cut your travel expenses in half by paying for only one trip rather than two. Our crew ensures that your selected automobile arrives at the designated pick-up location on time and that you are dropped off at the specified location without any delays or difficulties when you choose us for taxi service in Jodhpur.
With our affordable vehicle hire in Jodhpur, we have had thousands of clients in the city and around Rajasthan over the years. We have a rating of 4.0/5, and practically all of our clients pick us again and time again.